I've heard people say that going natural is too expensive.
This could be true if you morph into a product junkie (*raises hand*), or you constantly select top-of-the-line products.
Now, I must admit, I do splurge on certain brands, but you don't have to spend an arm and a leg to transition or be natural.
Here are some money-saving tips to help you get more for your dollars and spend even less on products by going homemade.
Search for Coupon Codes

Before you order from any online website, always do a search for either product + coupon code or website + coupon code.
For example, a search for Miss Jessie's + coupon code revealed this website…
http://couponfollow.com/site/missjessies.com
There are a lot of coupon aggregator sites out there and their sole purpose is to feature coupons from various online sites. You can find countless deals that may not be advertised on the company's website.
Companies often release coupons that they don't advertise on their sites.
Shampoo Tips
Only a Dollop
It doesn't take as much shampoo as you may think to cleanse your hair.  So to make your shampoo go farther, section your hair off (you will naturally use less) and soak your hair for up to 30 seconds before applying to fully activate the product.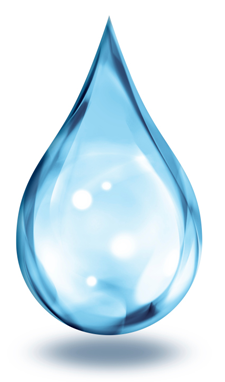 You'll find you only need a dollop per section to get the job done.
Just Add Water
Need to stretch your shampoo for one or two more washings?  Add an ounce of water to your bottle to make it last.  In fact, many people dilute their shampoos to prevent their hair from drying out as much.
Apply to Scalp Only
Most people use way too much shampoo because they apply it root to tip.  Simply focus on the scalp.  When you rinse your hair, the shampoo will travel down and cleanse the rest of your hair.
No need to saturate your entire strands with shampoo.  Plus, this can dry your hair out.
Create Your Own Shampoo
Some transitioners and naturals opt to create their own shampoos with castile soap, natural oils, apple cider vinegar, lemon, etc.  Check out this homemade recipe by 4bnfree on YouTube.
Conditioning
Did you know that avocado's are great for moisturizing natural hair?  They also make excellent conditioners when combined with other products.
Check out this easy recipe by happydimples39 on YouTube.  No doubt you already have most of these ingredients at home.
Mayonnaise
Mayo is not just for your sandwiches!  It can be a wonderful conditioner for your hair.
Some say you can buy any kind of mayonnaise, but I prefer to buy whole mayo since it's more natural and tends to have less additives.
*Something about putting Miracle Whip on my hair just doesn't sit right with me.* 🙂
And no need to buy the commercial brands.  Get the generic store brand if available and save a buck or two.
All you do is apply it to your damp hair like you would any other conditioner.  Let it sit for 20-30 minutes (feel free to add a plastic cap for deep conditioning) and shampoo it out.  How easy is that?
For added strength and moisture, you can add your favorite natural oils as well.
Just Add Water
Just like with shampoo, you can add water to your conditioner to stretch it.  Remember, water is a natural moisturizer so it actually adds more moisture and helps the product absorb better.
Got Dandruff? Itchy Scalp?
Add a couple of drops of tea tree oil to your shampoo.  Massage gently into your scalp and let it sit for a few moments before rinsing.
Or…
Mix 1-2 ounces of jojoba oil with 1-2 drops of tea tree oil and massage into scalp.  Let it sit for 20-30 minutes before shampooing.
NOTE: Do a final rinse with cool water after you shampoo.  Cold water closes the pores and helps keep out dirt and flakes.
So before you spend a lot of money on anti-dandruff shampoos, try these home remedies.
Final Rinse
ACV and Water
If you have excess product build-up and want to give your hair some added shine, simply create a clarifying combo using apple cider vinegar and water.
Feel free to experiment with the amounts, but I use 50/50 water and organic apple cider vinegar (4 oz of each).  You may want to start out with more water to ensure the mixture is not too strong.
Use this as your final rinse after shampooing your hair.
A couple of notes:  Don't worry, the vinegar smell will go away after a few moments.  And finally, be careful not to get the mixture in your eyes — it will burn like crazy.
Baking Soda
Dissolve 1 tbsp of baking soda in 1-2 cups of warm water.  Be sure the mixture is blended well before applying.  Spray it on your hair after you shampoo and rinse or use this in place of your shampoo.
Note: There's been some debate about baking soda potentially being too harsh for natural hair.  I personally have never used it to clarify/rinse, but I know of many people who love this routine.  Use at your own risk.
In fact, if you're ever unsure about how a product will work, just apply it to a small section of your hair to test it.
Moisturizing & Sealing
Homemade Whipped Shea Butter
You can easily make your own sealant (to be applied after moisturizing) by getting some unrefined shea butter (local beauty supply or online) and adding some natural oils of your choice.
I create my own concoction by mixing 2-3 ounces of shea butter with a couple of tablespoons of olive and jojoba oil.  Simply add the ingredients to a bowl, and use a mixer to whip them until they are in a creamy state.  See more details on how to properly use shea butter here.
There are tons of videos on YouTube where naturals display various recipes.  Experiment until you find the combo your hair loves the best.
Hot Oil Treatment
For whatever reason (probably laziness), I stopped doing these, but recently started up again.  In fact, I've done one for the last three weeks.  I forgot how drastically different they can make your hair feel.  I think I'm addicted. 🙂
All you need is a few ounces of your favorite oils and a towel or plastic cap.  Add the warm oils to slightly damp hair (to allow them to penetrate) and shampoo normally.
What a great way to revitalize your dry, brittle hair and make it super soft — especially in the winter.
Learn more about the benefits of the various oils and step-by-step instructions.
Plain Ole' Water
The foundation for moisturizing your hair is water.  So if your hair is feeling super dry, just spritz it with good ole' H20. It doesn't get any cheaper than that!
Now, depending on your texture and style, this may create frizz.
If that's the case, use a thicker water-based moisturizer like Curls Whipped Cream, Shea Moisture Curl Enhancing Smoothie (Target),  Oyin Hair Dew or my favorite Shea Moisture Leave In Conditioner.
If you have thicker/kinkier/Type 4 hair, the thicker the moisturizer, the better.  Just make sure one of the first ingredients is water.
I have to admit, one area I splurge on is daily/leave-in moisturizers.  I've found that many of the cheap so-called moisturizers you can buy at beauty supply stores are not actually moisturizers and are laced with many drying ingredients.  If you decide to splurge, this is one area where it may be worth it.  Just shop around.  Many times you can find great deals on Amazon instead of the official product websites.
Protein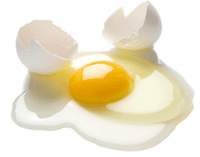 Protein is good for strengthening brittle hair.
No need to spend oodles of money on treatments when you can whip one up at home!
My favorite treatment is incredibly easy to make.  All you need is…
1) one egg
2) 2-3 tbsp of whole mayo
3) 2 tsp of honey*
4) 1 tsp of olive oil (or oil of your choice)
Use a mixer to mix all the ingredients together.  Pour into an applicator bottle and apply to hair.  Cover your hair with a plastic cap and leave on for 1-2 hours.  Shampoo as normal.
*Honey is a humectant, which means it draws in moisture out of the air. However, in the winter, it can have the opposite effect and dry your hair out.  So I would recommend leaving the honey out in the colder months.
Also be careful with protein.  Too much of it is not good for your hair.  And some people are extra sensitive to it, so don't apply this treatment more often than every 6-8 weeks.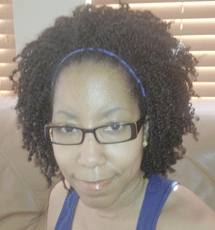 Homemade Flaxseed Gel for Twists and Twist Outs
This is now my staple for twists and twist outs.  It's 100% natural, cheap to make, gives your hair great shine and it has hold but without that crunchy feel.
I am so mad it took me so long to try this.
And you won't believe the cost.  A large bag of seeds cost me about $2.80 but I only use about .50 cents worth per batch.  And one batch is enough for at least two full head applications unless you have really, really long hair.
See my recipe and twist out results below…
The Basics
Remember, transitioning and being natural does not have to cost a fortune.
Yes, you may spend more than you'd like in the beginning because it takes time to find what your hair likes, but at the end of the day, all you really need is…
1) A Moisturizing (sulfate-free) shampoo and  moisturizing conditioner (I love the Giovanni brand.)
2) A Leave-In Conditioner / Daily Moisturizer
3) Deep Conditioner
4) Sealant (shea butter, natural oils, etc. to lock in moisture)
And as you've already seen, you make many of these products at home.  🙂